Results found: 8
---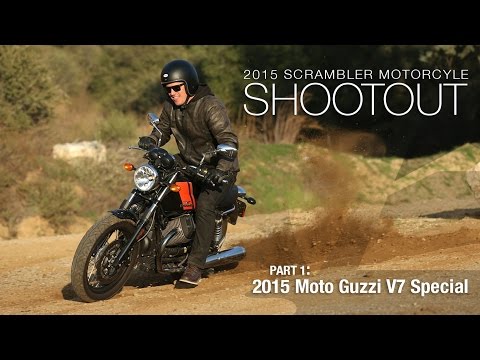 See how the 2015 Moto Guzzi V7 Special stacks up against the competition. Read the full review in the 2015 Scrambler Motorcycle Shootout.
---
We get a crack at testing the 2013 Moto Guzzi California 1400 Custom, an Italian beauty that blends classic lines with contemporary electronics in the form of rider aids like traction control, variable engine maps, ride-by-wire throttle and ABS. Enjoy the video then read our review of Moto Guzzi's cruiser motorcycle in our 2013 Moto […]
---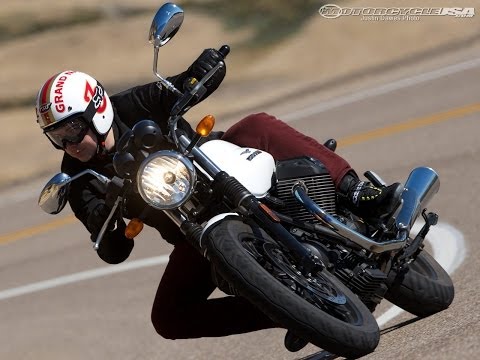 See what Moto Guzzi's updated V7 Stone is like to ride in the 2013 Moto Guzzi V7 Stone Comparison review.
---
The 2011 Moto Guzzi V7 Racer is a limited edition model based on the same platform as the V7 Classic and Cafe. Read more about it 2011 Moto Guzzi V7 Racer First Ride motorcycle review.
---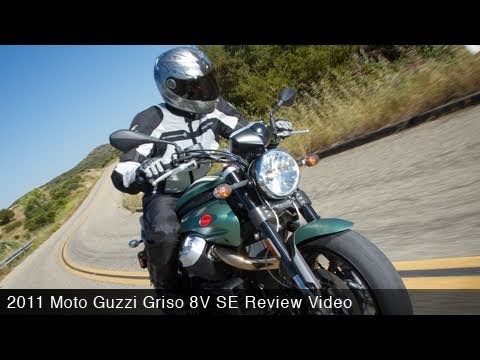 Watch the classically styled Griso 8V SE Tenni in action in this video road test of the 2011 Moto Guzzi Griso 8V SE. Read more in our 2011 Moto Guzzi Griso 8V SE Review article.
---
How does the 2009 Moto Guzzi Griso 8V stack up against its closest American rival? Watch the Moto Guzzi video and then read the full road test of the latest release from the historic Italian marque in the 2009 Sportster XR1200 vs Moto Guzzi Griso 8v Review.