Results found: 39
---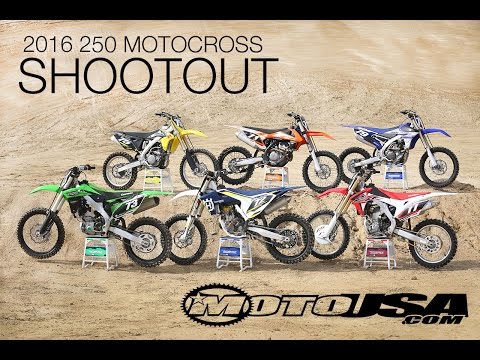 MotoUSA's 2016 250 Motocross Shootout features six machines from six different manufactures. Horsepower is king and the goal of the 250F class is to produce as much of it as possible. Big changes helped some manufactures increase those horsepower numbers while others made revisions improving handling. The key to a great dirt bike is how […]
---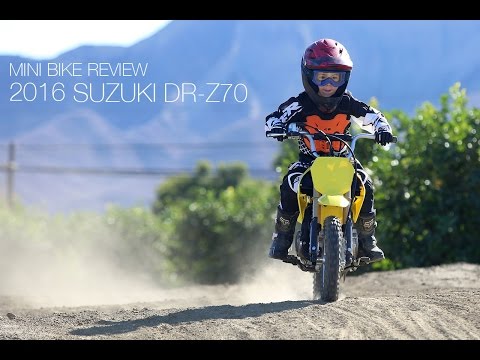 The 2016 Suzuki DR-Z70 is powered by a 67cc, four-stroke engine and starting the little DR-Z engine is insanely easy thanks to the electric start. It uses an auto clutch and three speed transmission making it easy for beginners to ride and enjoy. Read MotoUSA's full test on the 2016 Suzuki DR-Z70.
---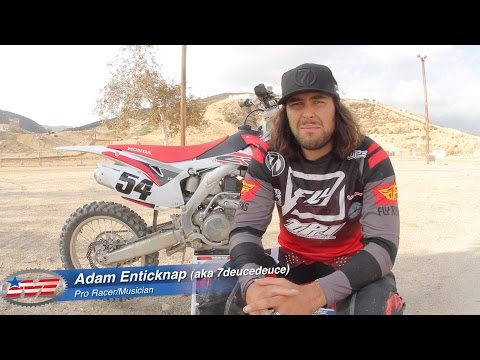 Adam Enticknap, pro racer/musician, was one of many riders who tested with MotoUSA for the 2016 450 motocross shootout shares his thoughts after a day of testing all the 2016 450 motocross machines at Glen Helen Raceway.
---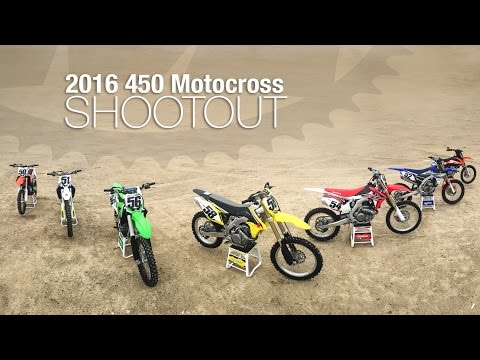 MotoUSA's 2016 450 Motocross Shootout features seven bikes from six manufactures. Roosting into 2016, manufactures know that producing big power remains the goal, but even more important is power delivery, which is the key to a great handling motorcycle and better rider experience. A few brands also managed to drop significant weight on their 2016 MX […]
---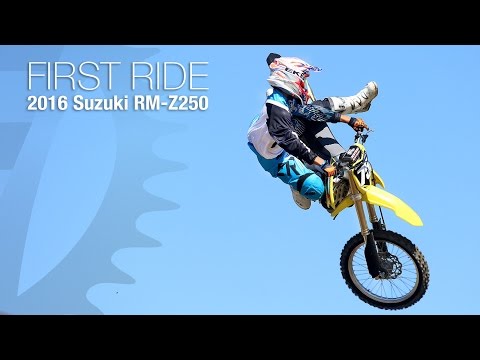 The 2016 Suzuki RM-Z is all-new with improved power and reliability thanks to 80 new engine parts. The chassis is also new, now using KYB suspension, including the PSF-2 air fork. The styling might not have changed but everything else has. Check out MotoUSA's First Ride Video and First Ride Article.
---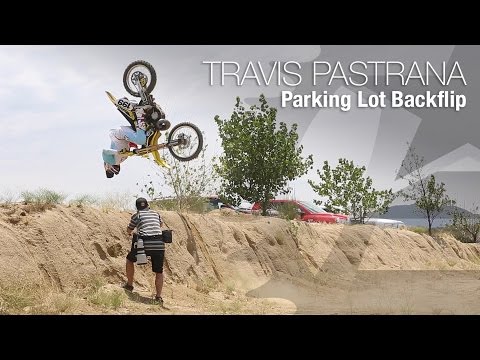 Recently while attending the Michelin StarCross 5 tire intro, Travis Pastrana, long time Michelin sponsored rider showed up to spin some laps and hang out with the media. Not five minutes into his arrival he spotted this tiny dirt ledge and proceeded to fire off a parking lot backflip. Travis Pastrana at 31-years-old shows no […]