Results found: 10
---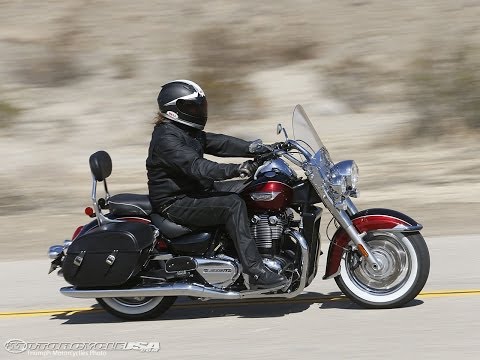 Triumph added two new models to its Thunderbird line this year, the light-touring 2014 LT and the classic-styled cruiser the 2014 Commander. Check out our video for initial riding impressions then get more details in our 2014 Commander & LT First Ride article.
---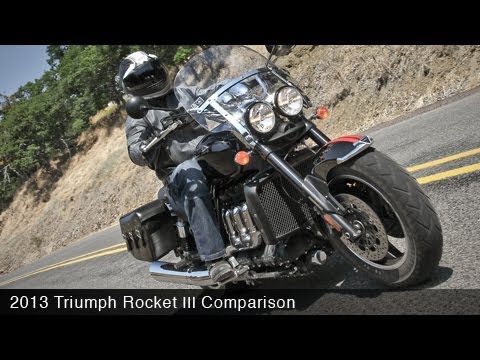 The Rocket III is the king of the displacement wars. We pit it against another hyper-powered cruiser motorcycle decked out in touring trim in our 2013 Triumph Rocket III vs Ducati Diavel Strada comparison article.
---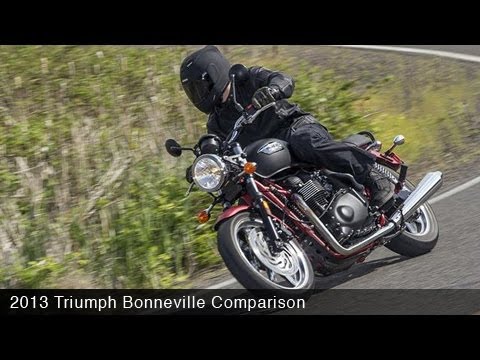 The 2013 Triumph Bonneville squares off against the 2014 Star Bolt and Harley's 2013 Sportster Iron 883 in this mash-up of urban cruisers. See the Bonneville in action then find out how it fared in our 2013 Sportster Iron 883 vs Star Bolt vs Bonneville comparison.
---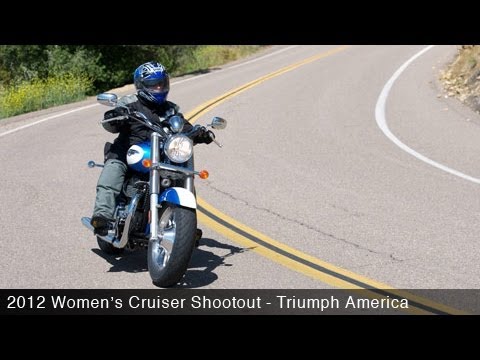 Watch the 2012 Triumph America in action in Motorcycle USA's Women's Cruiser Shootout in the 2012 Triumph America video. Read more in the 2012 Women's Cruiser Shootout.
---
We put the 2011 Triumph Thunderbird Storm up against four other performance cruisers and one wild card motorcycle to see who would reign supreme when performance matters. Read more in the 2011 Performance Cruiser Smackdown .
---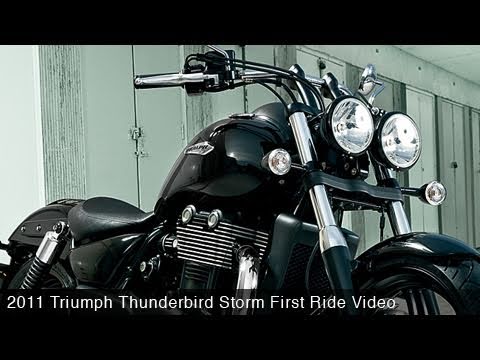 Tag along with Motorcycle USA as we take a ride on the 2011 Thunderbird Storm with its drag-style bars, a hopped-up engine and blacked-out features. Enjoy our first ride video then read the 2011 Triumph Thunderbird Storm First Ride article for more details.