Results found: 24
---
We put the 2011 Star Raider S up against four other performance cruisers and one wild card motorcycle to see who would reign supreme when performance matters. Read more in the 2011 Performance Cruiser Smackdown .
---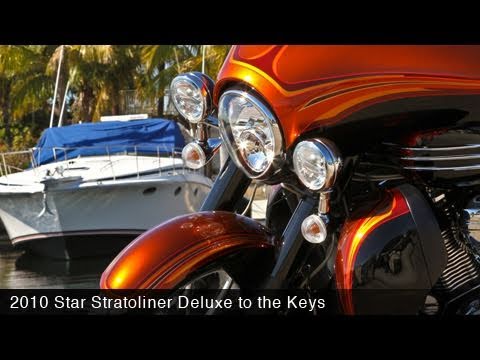 We make a mad dash for Key West on custom 2010 Star Stratoliner Deluxes in hopes of making it to Mallory Square in time for the sunset celebration. Check out our motorcycle travel video then get all the details in our Chasin' Key West Sunset on a Stratoliner Deluxe article.
---
Star Motorcycles enters the factory custom chopper market with its latest offering, the 2011 Stryker, a cruiser with a raked-out front end, a tall, open steering head and a healthy 210mm backside. Read how it fares against Harley's custom chopper in our 2011 Rocker C vs Star Stryker article.
---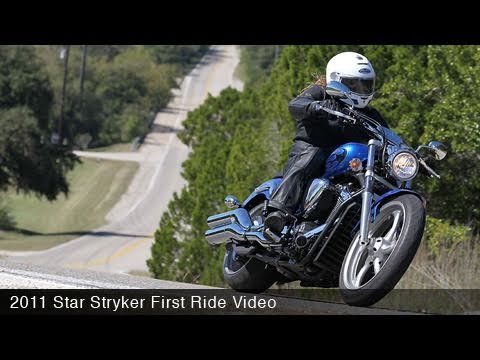 Motorcycle USA dives headlong into press launch season with a first ride on Star Motorcycles new mid-size custom cruiser, the 2011 Stryker. See and hear the bike in action in our First Ride video, then be sure to read our 2011 Star Stryker First Ride article for all the details.
---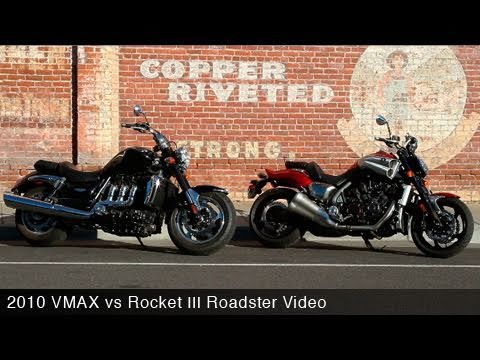 Motorcycle USA gets its hands back on the Star VMAX for a comparison review. Watch video of the VMAX in action alongside the Triumph Rocket III Roadster in this VMAX vs Rocket III Roadster Video. Read the full 2010 VMAX vs Rocket III Roadster comparison test.
---
Who says you need 2000cc in a cruiser, the 249cc V Star 250 delivers user-friendly power for the entry-level rider? Watch the V Star 250 cruiser video and then read the full 2010 Star V Star 250 Review.