Results found: 128
---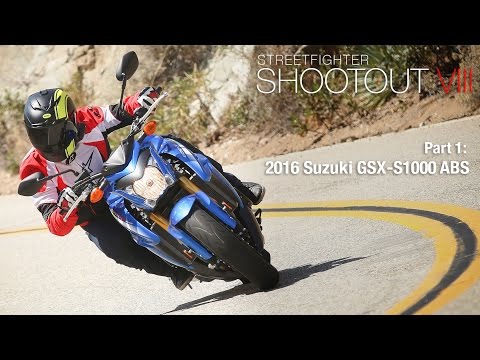 Watch Suzuki's new GSX-S1000 battle its Streetfighter rivals, the Aprilia Tuono and KTM Super Duke 1290 in this 2016 Streetfighter Shootout video. Read more here: 2015 Streetfighter Shootout VIII: Aprilia Tuono V4 1100 RR | KTM 1290 Super Duke R | Suzuki GSX-S1000
---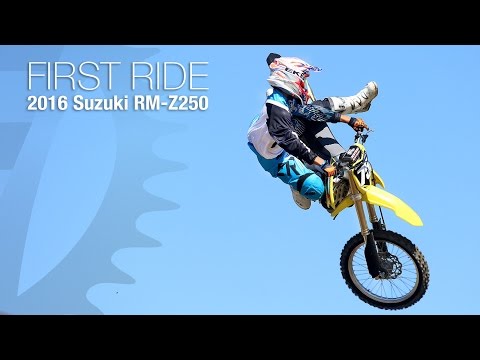 The 2016 Suzuki RM-Z is all-new with improved power and reliability thanks to 80 new engine parts. The chassis is also new, now using KYB suspension, including the PSF-2 air fork. The styling might not have changed but everything else has. Check out MotoUSA's First Ride Video and First Ride Article.
---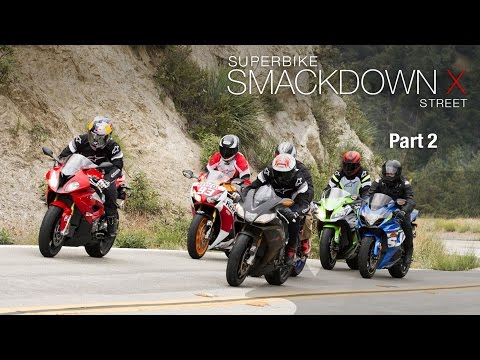 In Part 2 of Superbike Smackdown on the Street, the remaining three liter-bikes fight to the finish to see what motorcycle is the best on the road. Read the full 2015 Superbike Smackdown X Street article
---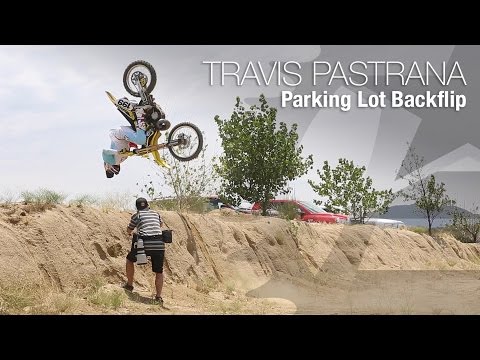 Recently while attending the Michelin StarCross 5 tire intro, Travis Pastrana, long time Michelin sponsored rider showed up to spin some laps and hang out with the media. Not five minutes into his arrival he spotted this tiny dirt ledge and proceeded to fire off a parking lot backflip. Travis Pastrana at 31-years-old shows no […]
---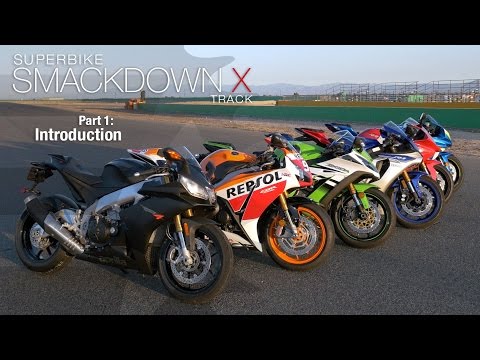 Watch the 2015 Superbike Smackdown Track Video introduction to see how MotoUSA puts its the top production sportbikes to the test in the 2015 Superbike Smackdown Track shootout. Read the full story  in MotoUSA's 2015 Superbike Smackdown X Track.
---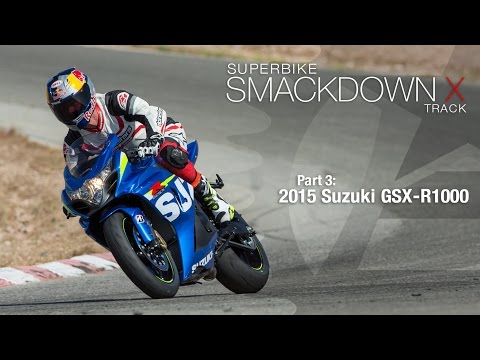 Suzuki's GSX-R1000 is a staple race platform worldwide. But can the aging GSX-R continue as a threat versus the latest and greatest 2015 superbike class? Watch the 2015 Suzuki GSX-R1000 Comparison Video Track and read the full story  in MotoUSA's 2015 Superbike Smackdown X Track.
Suzuki Wallpapers & Calendar Galleries