Results found: 48
---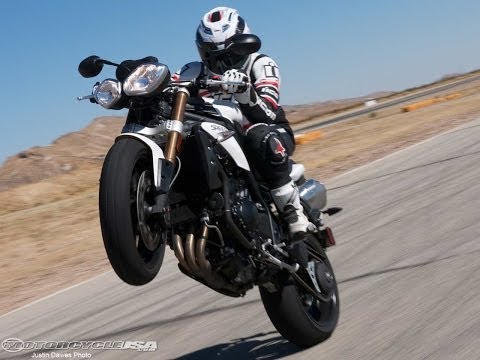 The Triumph Speed Triple has defined the Streetfighter class since its debut in 1994. See how the latest Trumpet fares in the Streetfighter class in this Triumph Speed Triple Comparison video. Read more in the 2011 Streetfighter Shootout.
---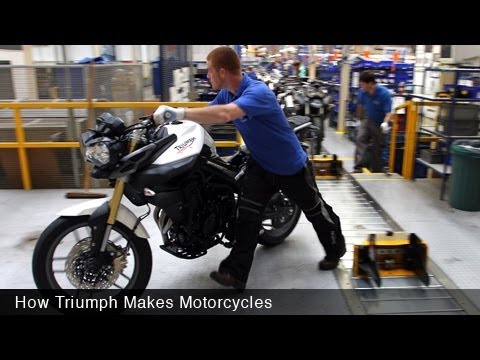 Motorcycle USA is invited to tour Triumph's Hinkley based facilities. See how Triumph churns out 200 motorcycles a day and read the full article on Inside Triumph Motorcycles.
---
The middleweight Tiger 800 XC takes on the big dogs in this Adventure Touring video. Read the full report in our 2011 Triumph Tiger 800 XC Comparison.
---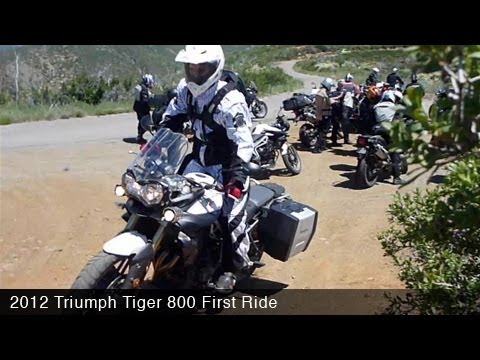 Watch as MotoUSA takes the road-biased verison on Triumph's Tiger 800 in our 2012 Triumph Tiger 800 First Ride video. Read more in the 2011 Triumph Tiger 800 First Ride
---
We put the 2011 Triumph Thunderbird Storm up against four other performance cruisers and one wild card motorcycle to see who would reign supreme when performance matters. Read more in the 2011 Performance Cruiser Smackdown .
---
The 2011 Triumph Daytona 675R hits the race track to challange the other supersports for the crown. Read the 2011 Supersport Track Shootout for the full report.
Triumph Wallpapers & Calendar Galleries